Spread God's message of hope and love in just three easy steps:
#1 Ask

Grab a handful of Pop Open Cards and ask the person you want to share with to pick which card resonates with them the most. With over 100 different variations, each card is a surprise Bible verse waiting to be discovered.

#2 Open

Have them give the card a gentle bend to pop open and reveal the hidden Bible verse and word of encouragement inside. The interactive nature of the card makes it a fun and engaging way to share God's Word.

#3 Watch

Watch as they read the Bible verse inside the card and a smile spreads across their face, as God speaks directly to them through the Bible verse, offering guidance and support just when they need it most.
Grab a handful of Pop Open Cards and start sharing God's Word today!
Why use Pop Open Cards?
We believe in the power of sharing God's Word to touch lives and make a difference. As Isaiah 55:11 reminds us, God's Word never returns empty but accomplishes its purpose. It uplifts, encourages, inspires, and educates.

When you hand out our cards, something truly special happens. It's as if God guides each card to the right person at the right moment. We've been amazed by countless stories of individuals opening a card, feeling deeply moved, and saying, "This is just what I needed today."

Using Pop Open Cards creates opportunities to connect with people, talk about God, and pray for their needs. It's incredible how a simple card can open doors and spark meaningful conversations. Together, we can make a difference in the lives of those around us.

Join us in spreading God's love, hope, and joy through our colorful and meaningful Pop Open Cards. Let's inspire and uplift others as we journey together in sharing God's message with the world.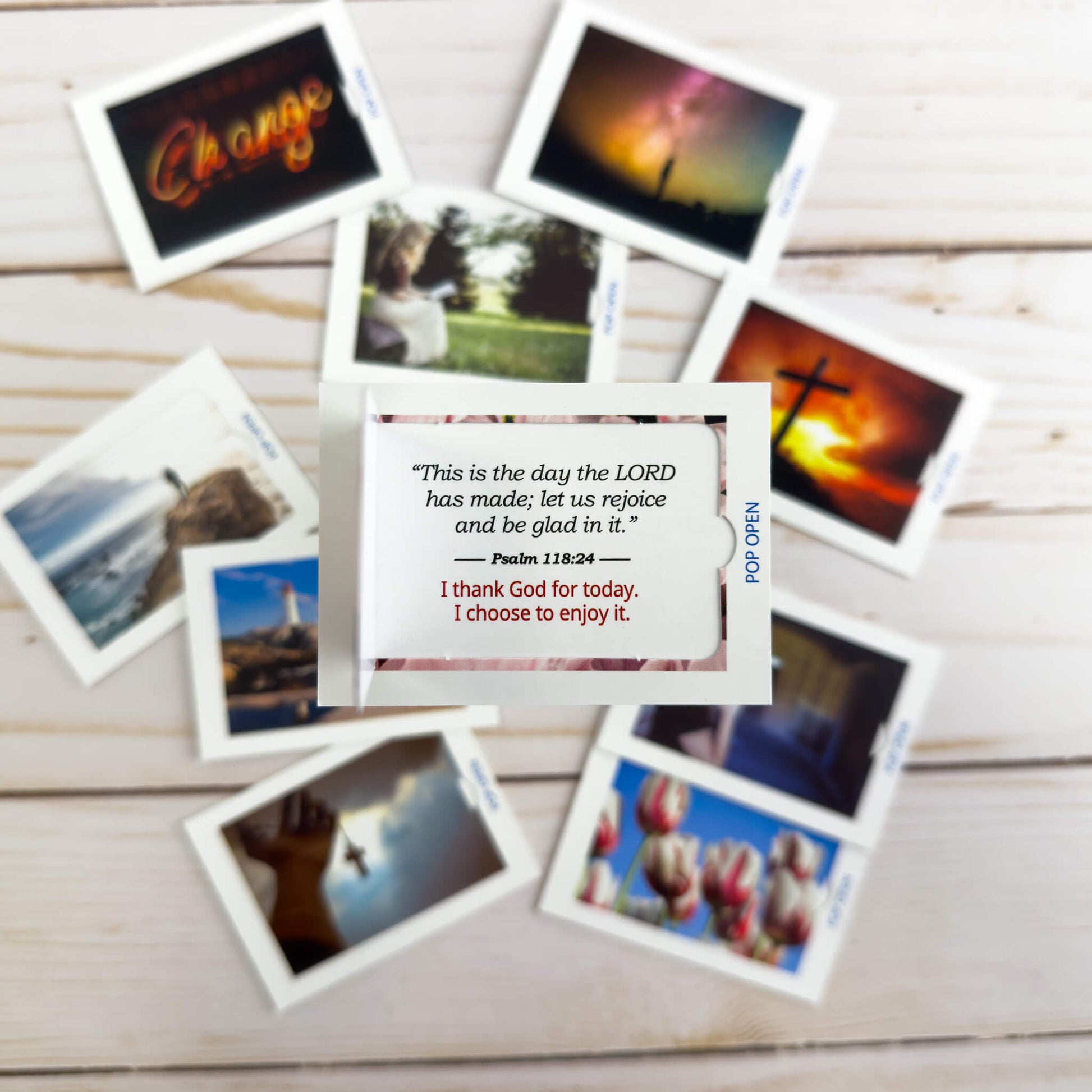 Free Sample Pack (just pay shipping)
Regular price
$4.99 USD
Sale price
$0.00 USD
Unit price
per
Sale
Sold out
View full details